Casing Hangers
Automatic Slip-type Hanger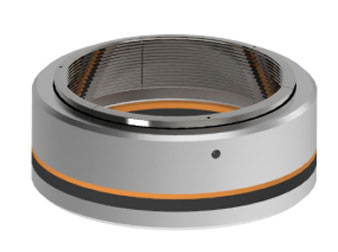 Mandrel Type Hanger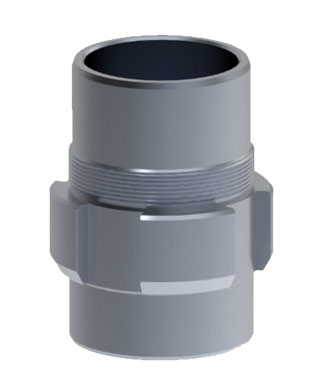 Casing hangers are devices that allow casing to be set in the well bore during the drilling phase of an oil or gas well. There are two main types of casing hangers: Slip-type and Mandrel.
• The slip-type is the conventional and most commonly used, which are installed around the casing after it is run, either before or after the casing is cemented into place.
• The mandrel-type is normally used when special needs arise during the building of the well. Mandrel type hangers are threaded into the casing and provide superior well control when landing the hanger and improve the annular seal.
Both hangers allow for the tens of thousands of pounds in weight of the casing string weight to be transferred from the derrick of the drilling rig to the load shoulder in a casing head or spool. A Casing Hanger performs the following functions:
1. Suspends the casing load
2. To center the casing in the head.
3. To provide a primary seal against the inside of the casing head and isolate the casing annulus pressure from upper wellhead components.
4. Allows for testing of connections
Features
• Durable latching system with locking mechanism
• Suitable for high pressure operation
• Self resting and positive annular sealing
• Minimum number of parts
---
Technology parameters
Flange Size

Casing Size

Working Press.

Product Specification

Level

Material Class

9"

4.1/2"

3K ~20K

PSL 1 ~ PSL 3

AA, EE, FF

9"

5"

3K ~20K

PSL 1 ~ PSL 3

AA, EE, FF

9"

5.1/2"

3K ~20K

PSL 1 ~ PSL 3

AA, EE, FF

11"

4.1/2"

3K ~15K

PSL 1 ~ PSL 3

AA, EE, FF

11"

5"

3K ~15K

PSL 1 ~ PSL 3

AA, EE, FF

11"

5.1/2"

3K ~15K

PSL 1 ~ PSL 3

AA, EE, FF

11"

7"

3K ~15K

PSL 1 ~ PSL 3

AA, EE, FF

11"

7.5/8"

3K ~15K

PSL 1 ~ PSL 3

AA, EE, FF

13.5/8"

7"

3K ~10K

PSL 1 ~ PSL 3

AA, EE, FF

13.5/8"

7.5/8"

3K ~10K

PSL 1 ~ PSL 3

AA, EE, FF

13.5/8"

8.5/8"

3K ~10K

PSL 1 ~ PSL 3

AA, EE, FF

13.5/8"

9.5/8"

3K ~10K

PSL 1 ~ PSL 3

AA, EE, FF

13.5/8"

10.3/4"

3K ~10K

PSL 1 ~ PSL 3

AA, EE, FF

16.3/4"

9.5/8"

3K ~10K

PSL 1 ~ PSL 3

AA, EE, FF

16.3/4"

10.3/4"

3K ~10K

PSL 1 ~ PSL 3

AA, EE, FF

21.1/4"

13.3/8"

3K ~5K

PSL 1 ~ PSL 3

AA, EE, FF
---