Dart Check Valve
Dart Style Check Valve is a special non-return (one-way) valve designed as per to work under extremely high pressure and temperature in oilfield development facilities. Dart type Check Valve usually consists of valve body, seal rings, lock nut, spring, sealing gland, O-rings, and plunger. Dart Check Valves are considered reliable during various oilfield operations, such as cementing, acid stimulation, well kill works, hydraulic fracturing, well clean-up and solid management, etc.
Being another type of check valves, dart check valve perform the same function as any other check valves; allowing fluids enter from one opening and blocking the back flow of fluids from another opening. In other words, dart check valves allow fluids (liquid or gas) to flow through in only one direction.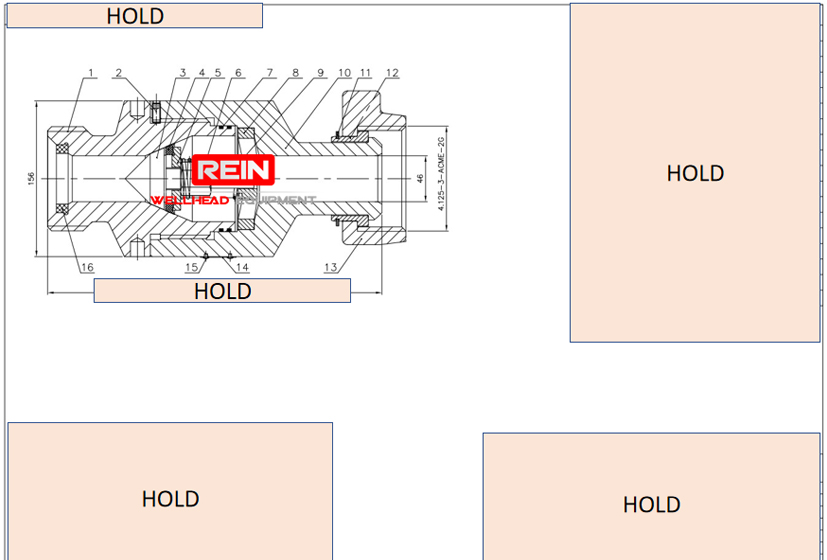 Rein Wellhead Equipment designs, fabricates and supplies dart check valves from China, strictly complying with API regulations and fabrication standards. Rein provides quality dart check valves conducting compliant testing and inspection. We provide sea-worthy export packing, while making durable coating and painting for extremely cold and hot working environment.
---
Features
· Quality and inspected raw materials
· Precise machinery and quality assembly
· Multiple Testing and Inspection
· Quality sealing materials and components
· Requires minimal pressure to open
· Fast delivery period
· Export packing
Connection Type
· Male / Female
· 1005
· 1502
Connection sizing
· 2"
· 3"
· 4"
Pressure rating
· 10000 psi
· 15000 psi
---